EdTech Highlights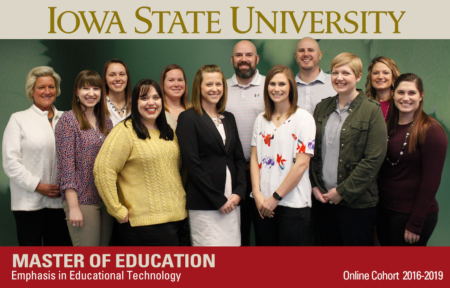 The latest cohort in the Online Master of Education with an emphasis in Educational Technology has graduated. These twelve distance education graduate students were among the School of Education graduates this Spring.
Congratulations to Megan Algreen, Jordan Augspurger, Kendal Ausborn, Robin Ertz, Mary Tess Dwyer, Stephanie Kingery, Morgan Steege, Jill Isley, Elizabeth Whitver, Leslie Drilling, Sarah Zavoral, and Kaitlyn Schweer!
A new cohort starts this coming Fall and the application deadline is June 15. Take a look at the program flyer for more information: ISU ETMED Online Flyer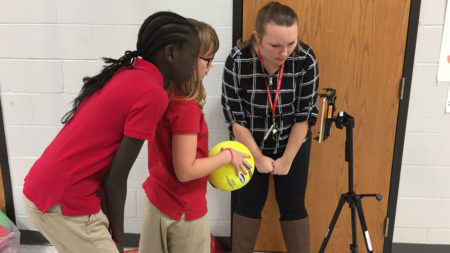 Elementary education student Haley Haskell was recently featured in a College of Human Sciences story sharing how she applied the skills she has gained from the learning technologies minor. Haley creatively applied her skills in a physical education class, helping students improve their volleyball skills using a video delay app. Click here to read the full story on the College of Human Sciences website.