Faculty and Staff News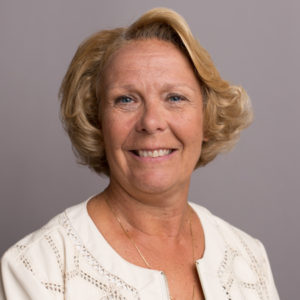 Associate Professor and Director of the CTLT Dr. Denise Schmidt-Crawford is the recipient of two ISU awards for her outstanding mentorship and teaching.
The Office of the Senior Vice President and Provost has named Dr. Schmidt-Crawford as a 2019 Exemplary Faculty Mentor.  This award recognizes individuals who have demonstrated exemplary mentoring of junior faculty, specifically those who go above and beyond the formal expectations of Iowa State's mentoring program. Winners are nominated by their "mentees" for the positive impact they have made in their lives and careers.
In addition, Dr. Schmidt-Crawford is also the 2019 recipient of the James Huntington Ellis Award for Excellence in Undergraduate Introductory Teaching. This award recognizes outstanding performance in teaching undergraduate introductory classes and is awarded based upon "evidence of the ability to offer high-quality instruction in introductory courses, the ability to excite interest and involve students without compromising scholarship, and the ability to enhance student performance in future courses in the discipline."